Diabetic Retinopathy Screening Program
June 15th, 2015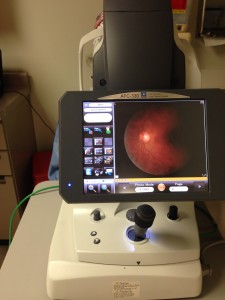 Cape Fear HealthNet has introduced a screening program to provide awareness, care, and prevention of Diabetic Retinopathy.
Cape Fear HealthNet, which works to provide access to health care for the low income/uninsured population of South East North Carolina, is partnering to further educate and protect those from loss of eye sight due to diabetes. The program is a partnership of Cape Fear HealthNet, Cape Fear Memorial Foundation, and MedNorth Health Center as well as the many participating referral agencies in the greater New Hanover and Brunswick counties.
Diabetic Retinopathy is a major cause of blindness in American adults that can easily be prevented with regular eye exams. This screening program uses a photo process known as Tele-retinal Imaging to examine the health of the lining inside the eye (retina).